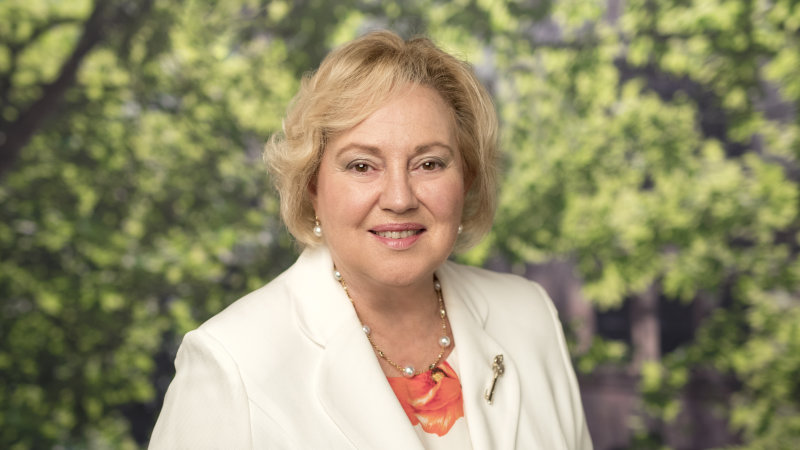 'Natural' for home owners to use tax cuts to pay down debt
Speaking to The Australian Financial Review about the mutual bank's annual results, Ms Inglis said while the lender had taken a hit from the virus crisis it entered the pandemic in a position of strength.
Net profit after tax was down 15.6 per cent to $30.1 million for the year to June 30, from $35.7 million the year before.
Ms Inglis said the institution had been broadly on track to repeat the previous year's net profit before the arrival of COVID-19 – which necessitated an $8.5 million provision for bad and doubtful debts, up from $3 million the previous year.
'Intensely competitive'
Total assets at the lender rose 2.5 per cent to $11.1 billion with deposits rising 3.5 per cent to $8.5 billion and the home loan portfolio declining 2.5 per cent to $8.7 billion as customers used falling rates to pay down loans more quickly.
Ms Inglis said the home loan market remained "intensely competitive". Customers were prepared to move between lenders in order to get a better offer and refinancing continued to make up a significant proportion of lending activity.
The low rates on offer have been fuelled in part by the term funding facility (TFF) set up by the Reserve Bank, which allows authorised deposit taking institutions to tap a pool of cheap money at 0.25 per cent.
"We absolutely took part in the TFF and have drawn down the full amount available under our first tranche. There was about $450 million in total allocated or 4.4 per cent of our funding base. The first tranche was about $270 million," Ms Inglis said.
Newcastle Permanent was able to hold its net interest margin – the difference between its cost of funds and the rate it charges to lend it out – steady at 1.8 per cent. Costs were 1.2 per cent lower and the proportion of customers in arrears remained at a rock-bottom 0.12 per cent.
The regional lender's book of deferred home loans was significantly smaller than the industry average, bearing out the trend of smaller lenders and customer-owned banks having much lower instances of frozen loans.
At its peak, Newcastle Permanent had frozen about 2000 loans accounting for 5 per cent its book valued at around $463 million compared with the sector average of 10 per cent.
According to Newcastle's deferral data to the end of August filed with APRA last week. that number had fallen to 700 loans or 2 per cent of the book valued at around $196 million. The Financial Review understands that number has fallen dramatically again over September.
Ms Inglis says the resilience of the book is due a focus on higher-quality customers and its ability to provide tailored solutions for customers in hardship, such as putting them on interest-only payments before turning to deferrals as a last resort.
Unlike the major banks, which are finding about one in five customers who have deferred their loans are ghosting their lenders, Newcastle Permanent is having no such problem in getting customers to return their calls.
"No, not at all. There would have been one or two customers we were having some difficulty contacting in the early days but absolutely no ghosting," Ms Inglis said.